Contact: Ms. Clara
E-mail:Clara@tianyidz.com
info@tianyidz.com
Skype:tianyidz1998
Factory Address ú║NO.K43,Jiahai Industrial Zone,Huangpi District,Wuhan,Hubei province,China.430312
Cell/Whats app:
+86 180 4052 0982
Office Tel:+86 27 6189 5560
Fax:+86 27 6189 5570
PRODUCTS
Positionú║INDEX-PRODUCTS-B/W ultrasound system
TY-6858A-2 Wireless ultrasound probe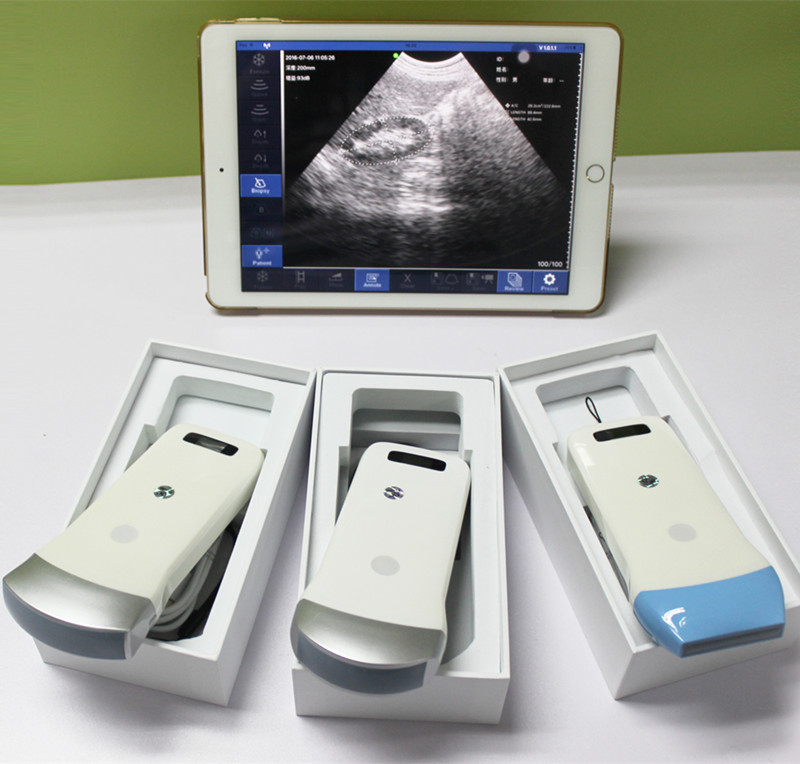 Application Range:
For emergency clinical, hospital ward inspection, community clinical and outdoor inspect, easy carried and operated compact ultrasound such as this wireless probe is desired.

In addition, this wireless probe can be conveniently used in surgery without fixing of cables. by using the disposable protecting cover, it can easily solve the sterilization issue of the probe.
Also for powerful communication capability of the smart terminals, the wireless probe can meet the needs of the telemedicine.
Specifications:
Scanning system: array sweep; Linear array sweep
-Probe :128 elements wireless probe scanner , 64 elements wireless probe scanner
-Elements: 64/128 elements
-Channel:16/32 channel
-Frequency: convex array 3.5MHZ, linear array 7.5/10MHZ
-Depth: 90-200mm(convex probe) , 40-100mm(7.5mhz linear probe), 20-55mm
(10mhz linear probe).
-Host: Apple IPAD mini/IPAD air/IPHONE . Android smartphone.
-Connection: 802.11.g WIFI(AP)
-Throughout: 54Mbps
-Field of view: 80 degree
-Display mode: B. B/M
-Image gray scale: 256 level
-Measure:Length,Area/Circumference,GA(CRL),GA(BPD),GA(GS),GA(FL),GA(HC),GA(A
C)
-Power: by built-in battery
-Power consumption: 10W (probe run) /2W (probe stop)
-Battery last: 3 hours
-Footprint: 156mmí┴60mmí┴24mm
-Weight: 308 gram